Explore the delicious mountain gastronomy in La Neu
Braseria La Neu
Immerse yourself in authentic mountain cuisine at Brasería La Neu, where tradition is combined with the grill and the wood-fired oven to create exquisite dishes. From juicy cuts of meat to seasonal vegetables and homemade desserts, we invite you to savor the unique flavors of the Pyrenees.
In addition, at La Cafeteria de La Neu, start your day with varied and delicious breakfasts.
Come and enjoy an unparalleled culinary experience in a charming setting.
*Pets are not allowed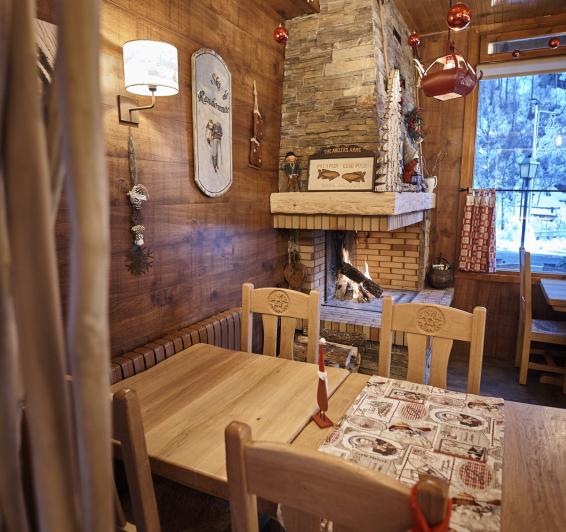 Mountain kitchen
Brasserie La Neu
In the Pyrenees and in Andorra there is a tradition of mountain cuisine based on grilled and wood-fired cooking. In La Neu, we wanted to return to cooking as it was done before. So, we present you Braseria La Neu. An extensive menu of meats, seasonal vegetables, creams and cooked dishes that you will love: highest quality 400gr-entrecôte, horse churrasco fed in our valleys... At Braseria La Neu we also offer starters, all homemade, such as our croquettes, our famous patatas bravas made in the wood oven, the Andorran "escudella", the crispy goat cheese salad... And let's not forget our homemade desserts. Come and try them!
*Dogs are not allowed.
OPEN only for lunch from 1:00 p.m. to 4:00 p.m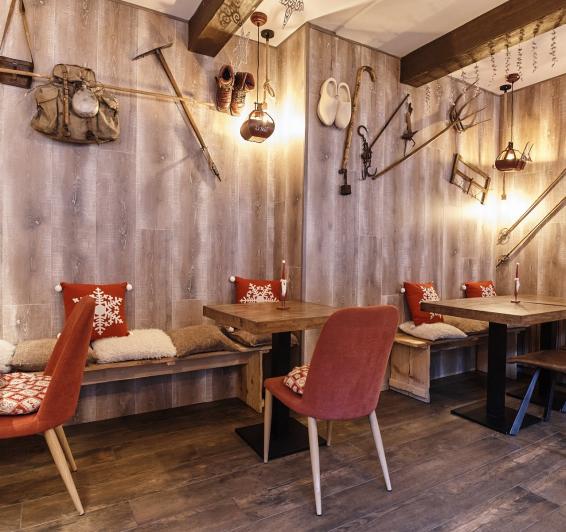 Start the day with a varied breakfast
The Coffee Bar
At Cafeteria La Neu we offer you a wide variety of breakfast sandwiches, with high-quality crispy bread. Whether you like cold sandwiches, accompanied by some good home made charcuterie with bread and tomato, typical of the Pyrenees at Cafeteria de La Neu you will find the breakfast you are looking for! Come and try it!
*Pets not allowed.
SCHEDULE: - DRINKS AND PASTRIES from 08:00 a.m. to 08:30 p.m. - SNACKS from 08:00 a.m. to 11:00 a.m.
Discover our flavors!
Our gastronomy in pictures
Explore our image gallery to immerse yourself in the culinary experience of Braseria La Neu and La Cafeteria de La Neu. Delicious dishes, cozy environments and shared moments at the table captured in each photograph.